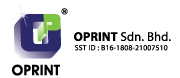 Phone: 03-8061 1887 / 03-8060 2498 / 03-8052 1611

​Whatsapp: 012-381 2498

Email: sales@oprint.com.my
X-Bunting 180-------SELF COLLECTION
Available Options
maximum 60MB only
* Artwork Upload:
Image
Name
Upload is empty.
* Attach Payment Slip Copy:
Image
Name
Upload is empty.
Product Code: XB-180
Availability: In Stock
RM45
Code : X-180
Size : 60cm (W) x 180cm (H)
Material : PP Synthetic Paper.
Printing : Full color ECO Solvent Print (Hi Resolution).
Finishing : 4 eyelets, X-Stand
Process day : 1-60sets - 3days ; 61-120sets - 4days ; 121-180sets - 5days
181-240sets - 6days ; 241sets and above - call for delivery.
Delivery : Self collection. ;
Delivery charge : RM12
Bank Transfer Instructions
Please transfer the total amount to the following bank account.
Payment Method:
Bank Cash Deposit
Please make your Bank Cash Deposit payable to:
Bank : Maybank Berhad
Name : OPRINT SDN. BHD.
Account Number : 5128 8406 4029
Mail your payment to:
sales@oprint.com.my

Contact Person : Ms Tracy
Office : +603 - 8060 2498
Mobile : +6012 - 381 2498
Your order will not ship until we receive payment