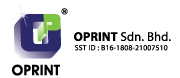 Phone: 03-8061 1887 / 03-8060 2498 / 03-8052 1611

​Whatsapp: 012-381 2498

Email: sales@oprint.com.my
Roll Up Bunting-120cm(W) x 200cm(H) ---------- FREE DELIVERY PENINSULAR MALAYSIA
Available Options
maximum 60MB only
* Artwork Upload:
Image
Name
Upload is empty.
* Attach Payment Slip Copy:
Image
Name
Upload is empty.
Product Code: RU120
Availability: In Stock

RM215
Code:
RU120

Size:
120cm (W) x 200 (H); 47.2'' (W) x 78.7'' (H)

Graphic Size:
117.5cm (W) x 201cm (H); 46.25'' (W) x 79'' (H)
(Pls refer to Template)

Material:
Synthetic Paper

Stand:
Aluminum roller stand

Proceed Printing Day:
1-60sets - 3days; 61-120sets - 4days; 121-180sets - 5days;
181-240sets - 6days; 241sets and above - call for delivery
*After design confirmed by customer
Cut off time for order :
1pm
Delivery:
Free Delivery in West Malaysia only.
By Courier:
*2~3 days for courier transit
Sapiente rerum magni voluptates accusantium sequi molestias deleniti aliquid facilis commodi aut. Ea ab facere voluptatem cum beatae vero dolorem doloribus itaque culpa. Molestiae, optio, libero inventore ducimus natus incidunt qui dolor adipisci tempore tempora quo minima distinctio eligendi laborum ex quaerat eos! Unde suscipit porro est amet quis nostrum enim. Asperiores, ad, hic, culpa, rerum delectus similique minus facilis reprehenderit quisquam debitis dolores suscipit!
Qui laboriosam maiores ad. Enim, autem, beatae, sapiente minima non atque maiores maxime natus corporis possimus reprehenderit id blanditiis sequi repudiandae saepe reiciendis consequatur mollitia aspernatur cum!